Sometimes people take pride in having people give up on trying to help them become the best version of themselves. They have this bravado
"They can't touch me, person A, person B and institution C have tried and failed, I'm invincible."

Sure that tenacity is great when you're starting a revolution and fighting against some sort of injustice; rocking the boat is necessary in order to catalyse a change in the right direction, for example, Rosa Parks refusing to move to the back of the bus.

"After Parks refused to move, she was arrested and fined $10. The chain of events triggered by her arrest changed the United States."

Sometimes, you may just have a rebel without a cause on your hands. In this case you may try to guide and correct them. They could reform or they could choose to turn a blind eye to your guidance or correction. There comes a point in time where you may just choose to withdraw and keep your two cents because there's no telling that individual anything.

"Write-offs" in action
1. The student with the wrong uniform who refuses to do anything about it. After weeks the authorities give up on trying to correct him/her.
2. The teacher has been complaining about a long overdue assignment. After a while he/she stops begging, records naught for half the class (Write-offs)
3. The one kid in the family who gets away with murder, not because people don't or can't see but because the wise words go in one ear and come out the other.
They may see this as a victory, it may appear as though you've given up because they are "all too powerful" and they've won, but that isn't the case. Let them think whatever they want to think.

After a car accident do you send a car for panel beating if its a write-off? Nope. You just leave it because its beyond repair and you then make do with using the bus or buying a new car.

And that's how life and people operate.

When people see that you have potential they will advise you and guide you, that's the "panel beating"

But if they see no hope, they'll keep quiet because you are now viewed as a write off. A write off as in you are impervious to constructive criticism, so instead of wasting precious breath on you, people just don't give you the time of day anymore.

Who is the loser now?

So basically if noone is trying to help you get better by giving you a certain degree of criticism then that may mean you've pushed them far away enough for them to believe you're a lost cause.

For any relationship to work, or better yet, for any growth to be achieved in any sphere of life; some difficult conversations need to be had, things need to get ugly sometimes. Its like a plant that needs to be pruned: you should prune a plant to remove damaged or diseased branches which will stress it.

Take a look at Proverbs 27:17
"Iron sharpens iron, so one man sharpens another"

You need people around you who will challenge you to improve yourself, without them, the only voice you'll hear is your own and more often than not you can lie to yourself.

Humans may give up on you, I'm one of them, I could give up on you, I'm capable.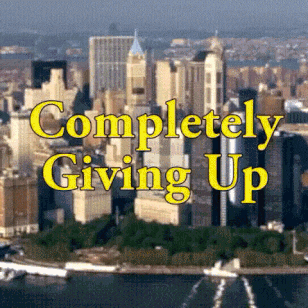 Our patience can wear thin. However, God is patient and merciful, you are never a write-off to him but remember
Hebrews 12:7 If ye endure chastening, God dealeth with you as with sons; for what son is he whom the father chasteneth not?

You cannot run away from guidance, advice or correction.
Continue reading

"What It Means To Be A Write-off"